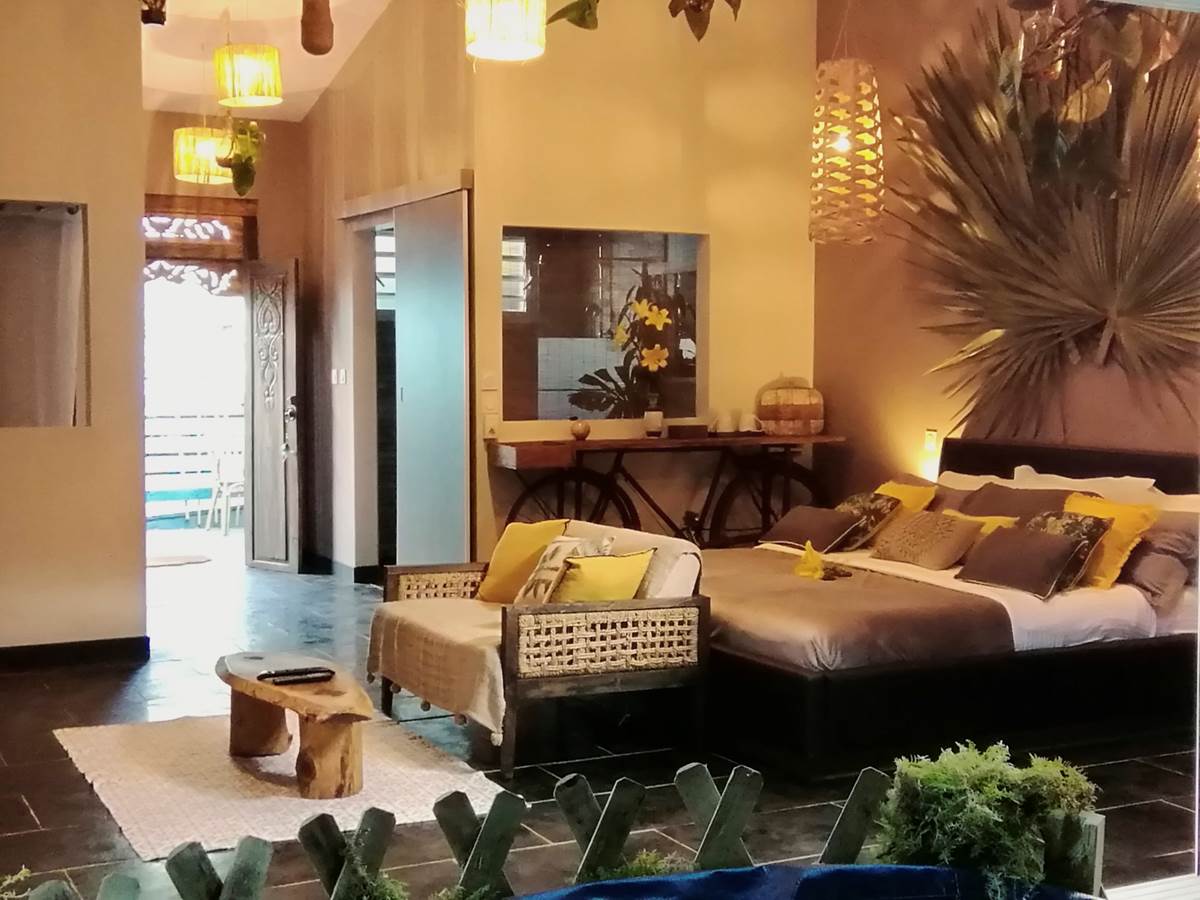 Our News
18 May 20

The pool is in water.

Good morning all,

During your stay your well-being is our priority.

In an exotic setting, conducive to letting go, our small structure, more than ever, allows you to take care of yourself, the time of a parenthesis, and to live a well-being experience far from the bustle of everyday life.


To do this, we took advantage of the confinement to prepare a surprise for you: A beautiful swimming pool. The side walls and the back are lined with small green tiles. The result is surprising.

It is at the center of our establishment.




It is an indoor / outdoor pool which is located halfway to the common room, suites, hanging garden and parking.

During your stay, you can fully enjoy the swimming pool, the sauna and your personal jacuzzi.In addition, we have expanded our range of massages and we offer couple yoga sessions.

Upon request, yoga sessions take place on the beach by the pool.




In the heart of a green setting, with delicate fragrances, sunbathing, the sound of the lapping of water, bring you energy and soothing.

Even more today, thanks to our new services, you can have a good time and recharge your batteries.

Recharge your batteries also involves gustatory pleasure, the discovery of quality fresh products, highlighting our mixed culture.

You will still be surprised.

Friendly




Looking forward to welcoming you.,
Fabrice, Christine

24 Feb 20

Olivier will bring you to our room and table d'hôtes from the Jardin de Ravintsara on Reunion Island and more

Indeed, we were lucky to know Olivier, who owns a private transport company called "Let's Go Driver". it offers a transport service with driver who will take you safely during your travels across Reunion Island (airport / guesthouse transfers, tourist excursion, trip on demand ...). It has two minibuses where eight people can take places in each of them.

Reservation is required: by phone (call or SMS) 0692 444 229, by email ( letgochauffeur@gmail.com ), or via their Facebook page.

24/7 service.

Payment in cash or by check.